Top Ten Tuesday is a well-known weekly meme hosted now @ The Artsy Reader Girl. For this week, we have been asked to list 10 books (or more) we want to read this winter.
So here, in no particular order, are thirteen books I really want to read (if only time permits – which is a joke – I'd be lucky if I finish even a few of these:)
The Woman in Black by Susan Hill
The Man with a Load of Mischief by Martha Grimes
Sparta: Rise of a Warrior Nation by Matyszak
Korma, Kheer and Kismet by Pamela Timms
Midnight in Berlin by James MacManus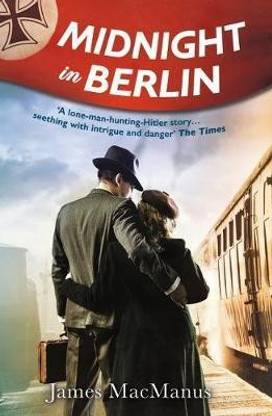 The Arabian Nights Murder by John Dickson Carr
An Advancement of Learning by Reginald Hill
Two Brothers by Ben Elton
False Play at the Christmas Party by Carmen Radtke
The Lamplighters by Emma Stonex
The Apollo Murders by Chris Hadfield
The Flying Boat Mystery by Franco Vailati
Day of the Arrow by Philip Loraine
*
Have you read these books? Any that you feel like reading? Do share your views.
*
Part of A Baker's Dozen.