There was a time when I used to read a variety of books but for long now my reading has generally been of mysteries. To bring back a little more diversity in my reading, I have long mulled over joining The Classics Club and finally here I am.
Since the hosts are kind enough to grant us five years to complete the challenge and which means I have time till 2027, I have selected books published till 1977. The books are those from my shelves (some of them lying there for more than three decades), downloaded on my kindle, or on my wish-list. Some are those that I had read an abridged version in my school days while a couple or so are re-reads. The list is a mixed bag comprising of novels, plays, shorter fiction, non-fiction, collection/ anthologies of short stories, essays etc.
I have prepared an extensive list because it has come to a point when I feel that if I do not read these books now, I'll never be able to read them.
Here is the list:
Anonymous
Letters of an Indian Judge to an English Gentlewoman
Baldry, H.C.
Greek Literature for the Modern Reader
Banaphool
What really Happened and other Stories
Baum, Vicki
Menschen im Hotel (Grand Hotel)
Bhattacharya, Bhabani
So Many Hungers
Bose, Buddhadeva
The Love Letter and Other Stories
It Rained All Night
My Kind of Girl
Bradbury, Ray
Fahrenheit 451
Bulgakov, Mikhail
The Master and Magarita
'Chanchal', Mansaram Sharma
Punjab: Jeevan aur Sahitya (Punjab: Life and Literature)
Cheney, Peter
He Walked in Her Sleep
Collins, Wilkie
Hide and Seek
The Moonstone
The Woman in White
Dandin
Dasa Kumar Charitam (Tales of the Ten Princes)
Das, Durga
India from Curzon to Nehru and After
Das, Lala Shrinivas
Pariksha Guru
de Montherlant, Henry
Le Chaos et la nuit (Chaos and Night)
de la Mare, Walter
Out of the Deep and other Supernatural Tales
Defoe, Daniel
Robinson Crusoe
Deighton, Len
Spy Story
Dickens, Charles
Our Mutual Friend
A Tale of Two Cities
Dinesen, Isak
Seven Gothic Tales
Dostoevsky, Fydor
Brat'ya Karamazovy (The Brothers Karamazov)
Dreiser, Theodore
Sister Carrie
Dumas, Alexandre
Les Trois Mousquetaires (The Three Musketeers)
Vingt ans après (Twenty Years After)
Eliot, George
The Lifted Veil
Enright, D. J.
Academic Year
Farrell, J.G.
The Singapore Grip
Troubles
Faulkner, William
Soldier's Pay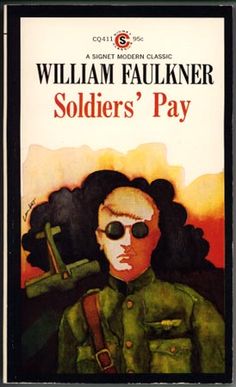 Ford, Madox Ford
Portraits from Life
Forster, E.M.
Selections from E.M. Forster
Forsyth, Frederick
The Day of the Jackal
Gandhi, M.K.
My Experiments with Truth
Gaskell, Elizabeth
Gothic Tales
Greene, Graham
A Sort of Life
Golding, William
Lord of the Flies
Gupt, Manmathnath
Pratikriya (Reaction)
Gupt, Vinod
Jai Bangladesh (Hail Bangladesh)
Haggard, H. Rider
King Solomon's Mines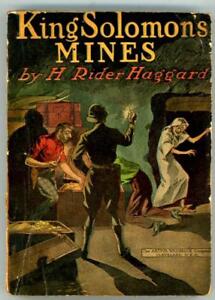 Hall, Radclyffe
The Well of Loneliness
Harrison, Charles Yale
Generals Die in Bed
Heinlein, Robert A.
The Puppet Masters
Hemingway, Ernest
For Whom the Bell Tolls
The Sun Also Rises
Henn, T.R.
The Harvest of Tragedy
Hersey, John
Hiroshima
Hilton, James
Contango
Random Harvest
Hosain, Attia
Sunlight on a Broken Coloumn
Howatch, Susan
The Waiting Sands
Hussein, Abdullah
Udhas Naslein (The Weary Generations)
Isherwood, Christopher
A Single Man
Izumi, Kyoka
Japanese Gothic Tales
In light of Shadows: More Gothic Tales
Johar, Surinder Singh
Lala Lajpat Rai Jeevni (Biography of Lala Lajpat Rai)
Johnson, Samuel
Life of Milton
Jonson, Ben
Every Man in His Humour
Joshi, Arun
The Strange Case of Billy Biswas
Joshi, Ilachandra
Sanyasi
Jussawalla, Adil (ed.)
New Writing in India
Khan, Khan Abdul Ghaffar
Atmakatha (Autobiography)
Knight, Eric
This Above All
Koeppen, Wolfgang
Das Treibhaus (The Hothouse)
Der Tod in Rom (Death in Rome)
Lawrence, Major H.M.L
Adventures of an Officer in The Panjaub (in two volumes)
Le Fanu, Sheridan
The Rose and the Key
Uncle Silas
The Wyvern Mystery
Lohia, Ram Manohar
Guilty men of India's Partition
London, Jack
The Sea Wolf
Lucas, F.L.
Tragedy
Malgonkar, Manohar
Combat of Shadows
Macdonell, A.G.
How Like an Angel
Machwe, Prabhakar (Translator)
Saat Yugoslav Kahaniyan (Seven Yugoslav Stories)
Mason, Richard
The Wind Cannot Read
Maugham, W. Somerset
Cakes and Ale
The Narrow Corner
Mitra, Bimal
Shaheb, Bibi, Golam (Master, Mistress, and Slave)
Modiano, Patrick
La Place de L'Etiole +La Ronde de Nuit + Les boulevards de ceinture (The Occupation Trilogy)
Nagarjun
Baba Batesarnath
Nayar, Kuldip
Between the Lines
Nemirovsky, Irene
Suite Francaise
Nichols, Beverley
The Star-Spangled Manner
Nizami, Khwaja Hasan
1857 ki Kahaniyan (Tales of 1857)
O' Donnell
Modesty Blaise: Sabre-Tooth
O' Donnell, James P. & Uwe Bahnsen
Die Katakombe (The Bunker)
Orwell, George
Homage to Catalonia
Inside the Whale and Other Essays
Paton, Alan
Debbie Go Home
Priestley, J.B.
Time and the Conways and Other Plays
Pushkin, Alexander
Povesti pokoynogo Ivana Petrovicha Belkina (Stories of Ivan Belkin)
Raghava, Rangeya
Murdo(n) ka Tila (The Plateau of Corpses)
Ranna
Gadayuddham (The Duel of the Maces)
Rattigan, Terence
The Winslow Boy
Reed, John
Ten Days that Shook the World
Remarque, Erich Maria
Arc de Triomphe (Arch of Triumph)
Der Weg zurück (The Road Back)
Liebe deinen Nächsten (Flotsam)
Zeit zu leben und Zeit zu sterben (A Time to Love and a Time to Die)
Roche, Henri-Pierre
Jules and Jim
Rudel, Hans-Ulrich
Stuka Pilot
Russell, Ray
Sardonicus and Other Stories
Sadleir, Michael
These Foolish Things
Sahni, J.N.
Truth about the Indian Press
Sankrtiyayan, Rahul
Shaitan ki Aankh (Eye of Satan)
Shastri, Pandit Gangaram
Rai Kedarnath
Scott, Paul
The Corrida at San Feliu
Sheridan, Richard Brinsley
The School for Scandal
Shute, Nevil
The Chequer Board
Slaughter, Frank G.
Epidemic
Stevenson, R.L.
The Wrecker
Sultanpuri, Shankar
Krantikari Subhas (Revolutionary Subhas)
Tagore, Rabindranath
Gora
Nauka Dubi (The Wreck)
Neerja
Taunsvi, Fikr
Chhata Darya (The Sixth River)
Thackary, William
Vanity Fair.
'Tohna', Sardar Yashwant Singh Verma
Arya Sangeet Ramayan
Trivedi, Ram Dulare
Kakori ke Diljale (The Sufferers of Kakori)
Trevelyan, Sir Otto
The Competition Wallah
Verma, Bhagwati Charan
Tedhe Medhe Raste (The Meandering Ways)
Verma, Nirmal
Lal Tin ki Chhat (Red Tin Roof)
Verne, Jules
Vingt mille lieues sous les mers (Twenty Thousand Leagues under the Sea)
Voyage au centre de la Terre (A Journey to the Centre of the Earth)
Vishakdatt
Mudrarakshas
Warner, Rex
Men and Gods
Wells, H.G.
The Island of Dr. Moreau
West, Rebecca
A Train of Powder
Westmacott, Mary
The Burden
Williams, Eric
The Tunnel
Williams, W.E. (Ed.)
A Book of English Essays
Zaheer, Sajjad
London ki ek Raat (A Night in London)
Zweig, Stefan
Vierundzwanzig Stunden aus dem Leben einer Frau (Twenty-Four hours in the Life of a Woman)
*
Since this is a huge-huge project, I am starting it on the auspicious day of Maghi when Surya dev enters the Zodiac of Capricorn and begins his northward journey. May the Sun God continue to shine brightly on all of us.