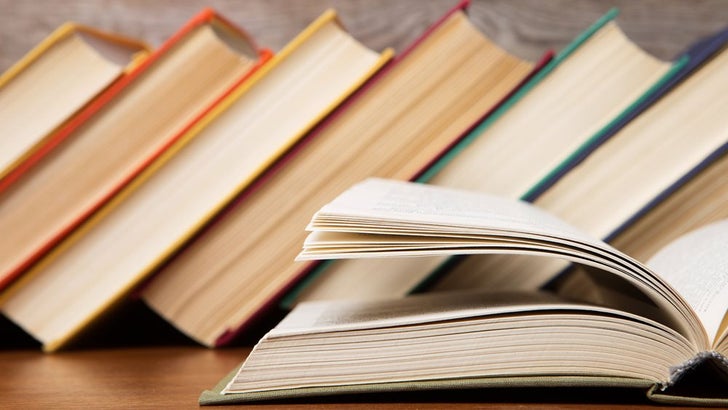 2023 has begun and it is time to sign-up for a few new challenges. I am going to keep my progress record on this page.
Backlist Reader
Details: Here
Goal: 25 +
*
Bookish Resolutions
One of the most interesting challenges, I have found this year, is the Bookish Resolutions challenge, hosted @ Because Reading. You can read the details here, but in short it is about making at least bookish resolutions and trying to finish them this year.
Here are the five, I have made:
Clear My Shelves: There are many books lying on my shelves/ in my kindle which I have read but not written about on my blog. In order to clear up some space, I will be writing about them and taking them off the shelves/ kindle.
Read the Classics: I joined the Classics Club last year but haven't made any progress as such. This year, I aim to read and review at least 15 titles on that list.
Read at least one book of ancient literature (written in BCE though the translation could be of any century).
Participate in at least three Reading events this year.
Read at least five books of Indian literature.
Have you made certain resolutions too? Why not participate in the challenge to keep yourself properly motivated?
*
Cloak and Dagger
Details: Here
Goal: Sherlock Holmes: 56+ books
*
COYER (Clean Out Your E-Reader)
My Kindle is just loaded with books that I download from various sites on the Net. It's time I started reading them too. So I am signing up for the COYER 2023 challenge which incidentally is celebrating its tenth anniversary this year. For the rules and signing-up, go here.
*
EUROPEAN READING CHALLENGE
I did awful in the European Reading Challenge, last year but am determined to do a lot better this year. Signing up as usual for Five-Star Deluxe Entourage which means I will be reading at least five books set in different European countries or written by different European writers. Hosted @ Rose City Reader, you can find the details here.
*
Details: Here
Goal: Overdrive Junkie: 36 books
*
The TBR Pile Challenge Year 10
The TBR Pile Challenge hosted @ Roof Beam Reader is one of my favourite challenges though in all the years of participation, I have completed it successfully only once. The rules are simple: Make a list of 12 books (and two alternates) from your shelves or TBR list which have a publication date prior to 1st January 2022. Finish them before 2024 begins and you might be lucky to win a giveaway.
Here is my list of books:
Ganesh Shankar Vidyarthi ki Jail Diary (ed) Suresh Salil
Rang Basanti by Pratap Sehgal
Viplavi Battukeshwar Dutt by Bhairab Lal Das
Jatindranath Das by Kiran Das
The Execution of Bhagat Singh by Satwinder Singh Juss
Walking with Bhagat Singh soon after Independence by Amarkant Jttu
Zakhire Mein Shahadat (ed) Sudhir Vidyarthi
Krantikari Shahid Chandra Shekhar Azad ki Jeevan Gatha (ed) Sudhir Vidyarthi
The Sixth River by Fikr Tausnavi
Punjabi Saga by Prakash Tandon
Duryodhan by Kaka Vidhate
All Lies says Krishna by J. Rajasekharan Nair
And the two alternates:
India from Curzon to Nehru by Durga Das
Truth about the Indian Press by J.N. Sahni
You want to participate, you could do it here but hurry up, sign-ups close 31st January.
*
I am also taking part in the Vintage Cover Scavenger Hunt @ My Reader's Block at both the golden and silver level which means I have to find at least eight items on the lists below. Details over here.
*
While I Was Reading
I failed in this last year but am determined to read books in all the twelve categories this year. Hosted by Ramona Mead, you can find the details here.
And the twelve categories:
A book with a protagonist over 40.
A book considered a classic.
A graphic novel.
A book that has been banned or challenged.
A book set in a place on your bucket list.
A book published before you were born.
A book related to a goal you have for 2023.
A book by an author of color.
A book with a clever title.
A book by a famous author you've never read
A non-fiction book about a topic you love.
A novella.