He seemed like a grim facade that half hides and half reveals the ruin behind.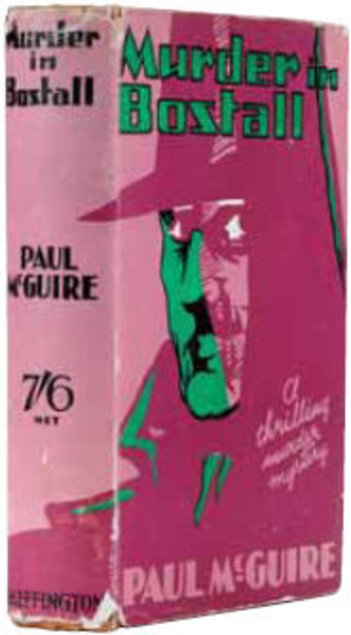 The Modstone detective agency receives an unusual caller. Lord Barbury wants to enter into politics but fears that his wife is having an affair with Stephen Crawley, a labour MP. He wants the agency (which is known for its integrity and discretion in such cases) to investigate the matter and present him with proofs. Lord Barbury seems to be unlucky both in the matter of wife as well as mother because when young, his mother had abandoned him and his father, and eloped with her lover. Seeing the sensitivity of the situation, Jacob Modstone asks his chief investigator and nephew, Edward to take up the case. When the novel opens, Edward informs his uncle that he has proof of Lady Barbury's affair with Crawley yet he doesn't want to end his investigations as he is convinced that this case involves something much bigger than an extra-marital affair. His uncle who feels that they should merely do what the client has asked them for and not probe any further asks Edward to simply furnish Lord Bradbury with the evidence and drop the case and burn the files. But at the young man's insistence gives him a couple of days more. This turns out to be fatal because a few days afterwards Edward's body is discovered in the Bostall Wood by the police.
Modstone is shocked to hear of his nephew's death. The boy was almost a son to Modstone and his wife who had brought him up after the death of his mother and the strange disappearance of his father. Though the elderly detective has a lot of respect for the Scotland Yard, he also fears that Chief Inspector Cummings might want to prove that Edward was blackmailing somebody. In order to protect Edward's reputation, he at times collaborate and at times obstructs the Scotland Yard investigators. But what about his own misgivings and what role does 'Lubra' play in all this?
The author, Paul McGuire, the Gadetection site tells me, was an Australian diplomat who wrote a number of mysteries between 1931-1940. This was his first mystery and the first in Chief Inspector Cummings series. I found it a good introduction to the author: the mystery was good and the characters, rich and complex. (I, esp liked, the inky clerk, Goldman and the imperious aristocrat, Lord Barbury). I'll definitely be searching for more of his books. Have you read him?
*
First Line: Mr. Modstone's offices were in a street off the Strand, in a tall terrace that provincial admirers of Mr. Shaw sometimes mistook for the Adelphi.
Publication Details: 1931. London: Skeffington and Son, n.d.
Series: Chief Inspector Cummings #1
Pages: 288
Alternate Title: The Black Rose Murder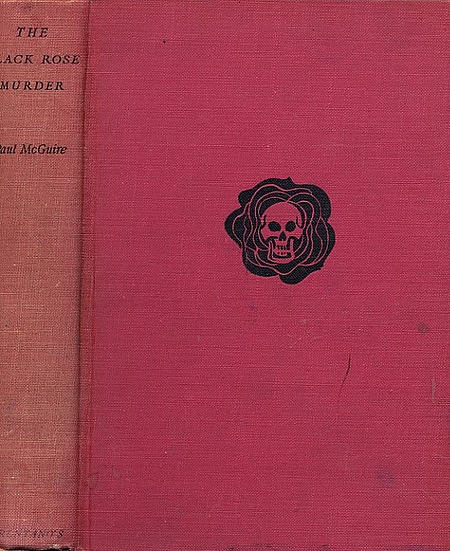 Other Opinions: Mystery File