Of the three young men who were hanged by the British Colonial Government on 23rd March 1931, a lot is known about Bhagat Singh (1907-1931) with many books written and films produced on him. The same however cannot be said of his two comrades, Rajguru (1908-1931) and Sukhdev (1907-1931) who died alongside him.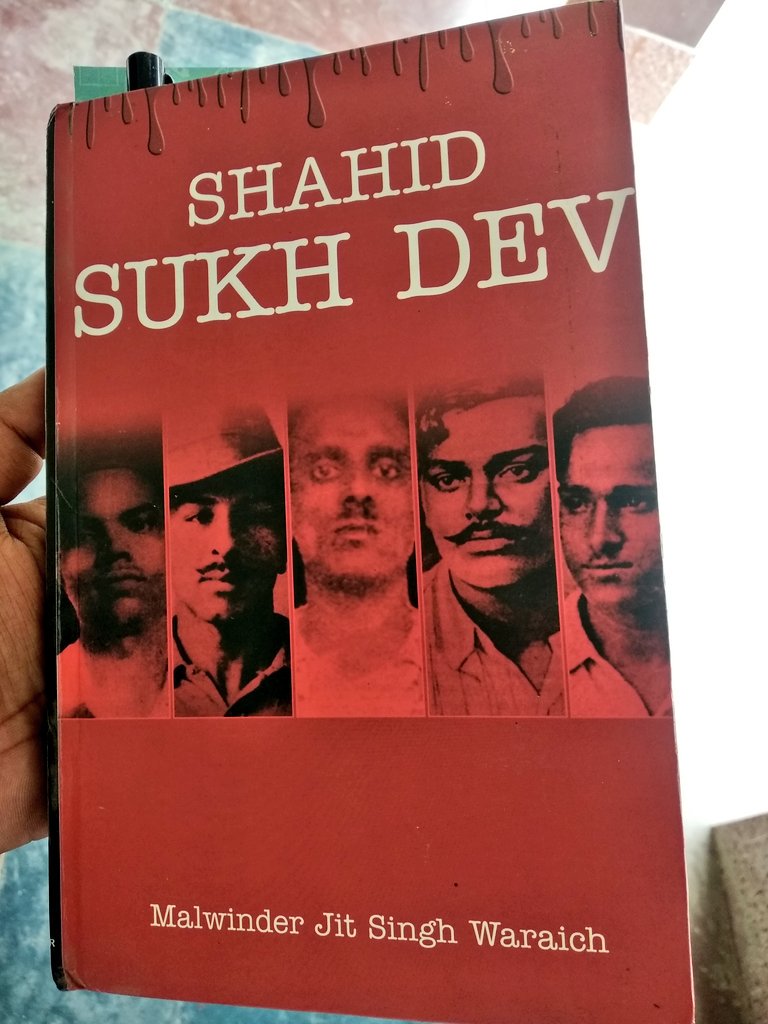 Professor Waraich who has written a lot on the revolutionary movement in India and helped get so much material from across the border has thus done a yeoman's service by writing Sukhdev's biography in English. Much of what I read wasn't new to me but for a person who doesn't have much idea about the revolutionary, this provides a good introduction to his life and thoughts and his commitment and contribution to the freedom struggle of India.
First Line: Sukh Dev was born at Ludhiana…
Publication Details: Chandigarh: Unistar, 2016
First Published: 2016
Pages: 151
*
This is the second time in recent years when I have read a biography of the martyr as my first read of a year. In 2019, I had started my book-reading journey with Amar Shahid Sukhdev by Abid Rizvi. That was a kind of novelization of Sukhdev's life and contained a few errors but was still an interesting read.
First Line: Bhartiya Swadhinta Sangram mein Sukhdev Thapar martbhumi par qurbaan hone ke liye jana jata hai…
Publication Details: Meerut: Maruti Prakashan, n.d.
Pages: 127
*
Do you like reading biographies?