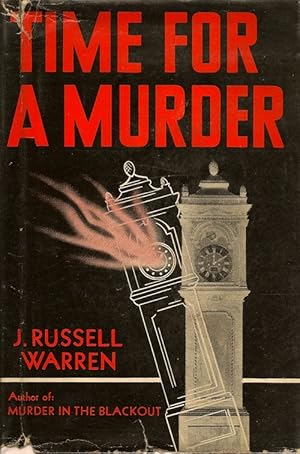 Sonia Caffyn is visited one day by an old man, Micah Vickery, who was in love with her grandmother years ago. A lover's tiff had seen the two (Micah and Sonia's grandmother, Margaret) drifting apart and Margaret marrying somebody else. Micah has never forgotten her, however, and now in his old age, he wants all of Margaret's family to come and live with him in his home at the village of Hambury Parva. For Sonia this is a god-sent opportunity: her husband, Richard, is out of a job, their baby is sick, and a holiday with all expenses paid in the country, she feels, will do all of them a lot of good.
Sonia's sister Vera, their aunt Fanny, and cousin Henry too are happy at this unexpected stroke of good luck and all of them hope to benefit from Mr. Vickery's generosity. However, Vickery's grand nephew, Cyril Mandeville is not happy with the arrangement (naturally!) nor is his housekeeper, Mrs. Pasco.
Before the week draws to a close, Mr. Vickery is dead – posioned in his study. Aunt Fanny claims she saw a man in the study who subsequnetly disappeared. She holds a seance and asks the spirits to help her find the murderer. The seance is interrupted and then she too is poisoned. Suspicion falls on Sonia's husband – Richard. For Soina, who narrates the tale, the dream vacation has turned into a nightmare.
An okay mystery.
Little is known of the author Gilbert Coverack except that this was a pseudonym adopted by writer, John Russell Warren. Have you read him?
*
First Line: It was not at all the kind of house where you would excpect anything to happen. just a square, solid, grey Victorian house, standing in its own grounds, as the house agents say – as if a house would stand in the grounds of another house!
First published: 1941
Pages: 224
*
Please visit Todd Mason's blog for more forgotten books.