Last year, I participated in 20 Books of Summer, an annual reading event hosted by Cathy @ 746 Books, for the first time. I was able to finish only 10 books for the event but enjoyed taking part in it and so I am participating in it this year too.
The event asks you to select, read, and review 20 books in the three months of June, July, and August. You can have more than 20 books in your list and you can change the books mid-way. So it's a low-stress reading event.
Here are the books I have selected, a few of them from the list last year which I never got to reading. To have a little variety, I have made a list of 30 books.
After the Crash by Michel Bussi
Afterlife: Ghost Stories from Goa by Jessica Faleiro
The Aosawa Murders – Riku Onda
As Death Stared Back by Ajinkya Bhasme (13/6/21)
Ask the Right Question by Michael Z. Lewin
The Death Head's Chess Club – John Donoghue
Death in Fancy Dress – Anthony Gilbert
Death in Tunnel – Miles Burton
Death Seeking immortal by Rajeev Balakrishnan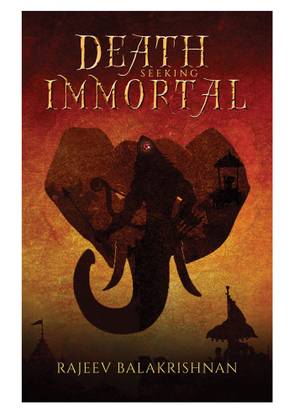 Death Watch by John Dickson Carr
Footsteps at Night by Valentine Williams
Grim Pickings by Jennifer Rowe (19/6/21)
Home Before Dark by Riley Sager
How Awful about Allan by Henry Farrell
Judy of Bunter's Buildings by E.P. Oppenheim (25/6/21)
Last Seen Wearing by Hillary Waugh (24/6/21)
Love in a Fallen City by Eileen Chang
Midnight in Berlin by James MacManus
The Plague Court Murders by Carter Dickson
Ringa Ringa Roses by Neil D' Silva
The Rozabal Line by Ashwin Sanghi
Snow Country by Yasunari Kawabata
Tiffin: Memories and Recipes of Indian Vegetarian Cooking by Rukmini Srinivas
Unholy Dying by R.T. Campbell
Voice Out of Darkness by Ursula Curtiss (4/6/21)
The Way We Die Now by Michael Z. Lewin
The Woman in Black by Susan Hill
The Yellow Room by Mary Roberts Rinehart
The Yellow Room Conspiracy by Peter Dickinson
Zorba the Greek by Nikos Kazantzakis
*
Have you read these books? How did you find them?
If you want to participate in the event, you could do so here.