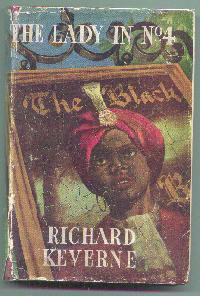 Tired of his life in a stuffy Lawyer's office in London; Hugh Merrow, has a fall-out with his partners who buy his share in their lawyer's firm and now Merrow is free to do what he wants to with his life. Without any fixed idea in his mind, he goes to a country inn called Black Boy because he has spent some pleasant time there over the years. The inn-keeper, Stephen Paternoster, is as welcoming as usual but the inn has definitely fallen on bad days. He tells Merrow that people want modern conveniences nowadays which the new hotel that has come up provides. Paternoster doesn't want to invest too much in the sprucing up of his inn as he is getting old and has only two daughters who perhaps would not be able to carry on with this business.
Merrow who likes the inn and wants to start something in the country decides to buy the inn from Paternoster. He also draws up a plan regarding the repair, innovations, decorations, stocking up the cellar etc. While he is busy with this, he also observes another guest of the inn, a troubled looking lady who is in Room No. 4. She seems familiar but he cannot decide why it is so. The next day, after discussing his idea with Paternoster who is willing to sell, Merrow goes to London to draw up the deed. Over there he hears the tragic news of the death of noted painter Janet Warren whose body was fished out of a river. Yes! It is the same woman whom he had seen at the Black Boy inn.
Merrow's enthusiasm is dimmed but doesn't disappear. He attends the inquest where a verdict of accidental death is passed. He hopes that's the end of the affair because he doesn't want the taint of tragedy to hamper the reopening of the inn. But before long he is pulled into the affair again as Warren's friend cum secretary Gwendoline Darcy comes to the inn and she for one is not satisfied with the verdict of accidental death…
As Merrow and Darcy play detectives, the book becomes a combination of mystery and thriller. It is also a reflection of the changing times as a 'gentleman' like Hugh Merrow takes up a job which is not considered proper for somebody of his class. He fears to break the news to his family and wonders whether his mother and sister would ever be able to accept his new vocation. And he himself has initial hiccups when he doesn't quite know how to address and receive a guest.
Overall an okay read from an author totally new to me (hadn't even heard of his name before finding this book). According to the gadetection site:
"Richard Keverne was the pseudonym of English writer Clifford James Wheeler Hosken (1882-1950). He married Emma Harris Foster in 1911 and served in the Flying Corps during WW1. He was a journalist on the Daily Mirror. He also wrote books under the name Clifford Hosken. His series characters were Inspector Mace and Inspector Artifex."
From the list of books that he has written Open Verdict seems interesting as does He Laughed at Murder. Have you read him? Which one would you like to recommend?
*
First Line: Hugh Merrow wondered if he would be disappointed.
First Published: 1944
Pages: 199