I wasn't too impressed by my first Henry Gamadge: Unexpected Night but also not put-off by the author. I am glad that the second one which again involved wills, children, impersonation, natural and unnatural parents, gypsies, poisoned berries read better than the first one. Rather boldly, I thought, the author also disregarded a literary/ social convention. I will certainly be reading the next in the series.
Have you read this series? How do you find it?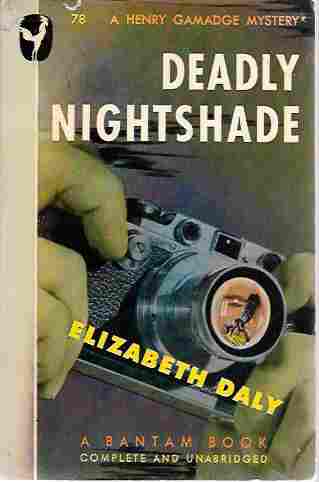 First Line: ON FRIDAY EVENING, September the eighth, 1939, Mr. Henry Gamadge sat beside his open library window, doing several things at once.
Publication Details: Felony and Mayhem, 2013
First Published: 1940
Series: Henry Gamadge #2