One of the Reading Challenges that I greatly enjoy participating in is the Birth Year Reading Challenge hosted by Jane @ Hotchpot Cafe. For this year's challenge, I've selected the year 1940 and for this purpose read two books recently.
"If you don't know anything at all about jumping, we take you through a series of twenty-four lessons….The idea is we put you on the gentlest horse we've got first…You go from that to horse number two and so on. When you've ridden the twenty-fourth horse, sir, you know all the answers."
The Payne family is not overly concerned when the younger (and wild) daughter of the family Gloria doesn't come home for a couple of days. Gloria is a drama queen, used to getting her own way, and liable to cause trouble. Johny Curtin, her current boyfriend, who was earlier interested in her sister Pat, finally finds Gloria in the rumble seat (that's a new thing for me) of Pat's car. Hoping that Inspector Bradley would investigate the case, Curtin drives the car over to Bradley's house so that the corpse is found in his jurisdiction (that's another new one). From then on Bradley finds himself caught in the dynamics between the Payne family members and their friends. Soon there is another murder and Bradley realizes that for all to be understood, he'll have to solve the disappearance of a woman years ago. That is his 24th horse.
This is an interesting book with some memorable charcters. I liked the decent Inspector Bradley and hope to read more in this short series by Hugh Pentecost.
*
"A murder is a bad thing. Here I was mixed up in one and it looked like experience was all I was going to get out of it."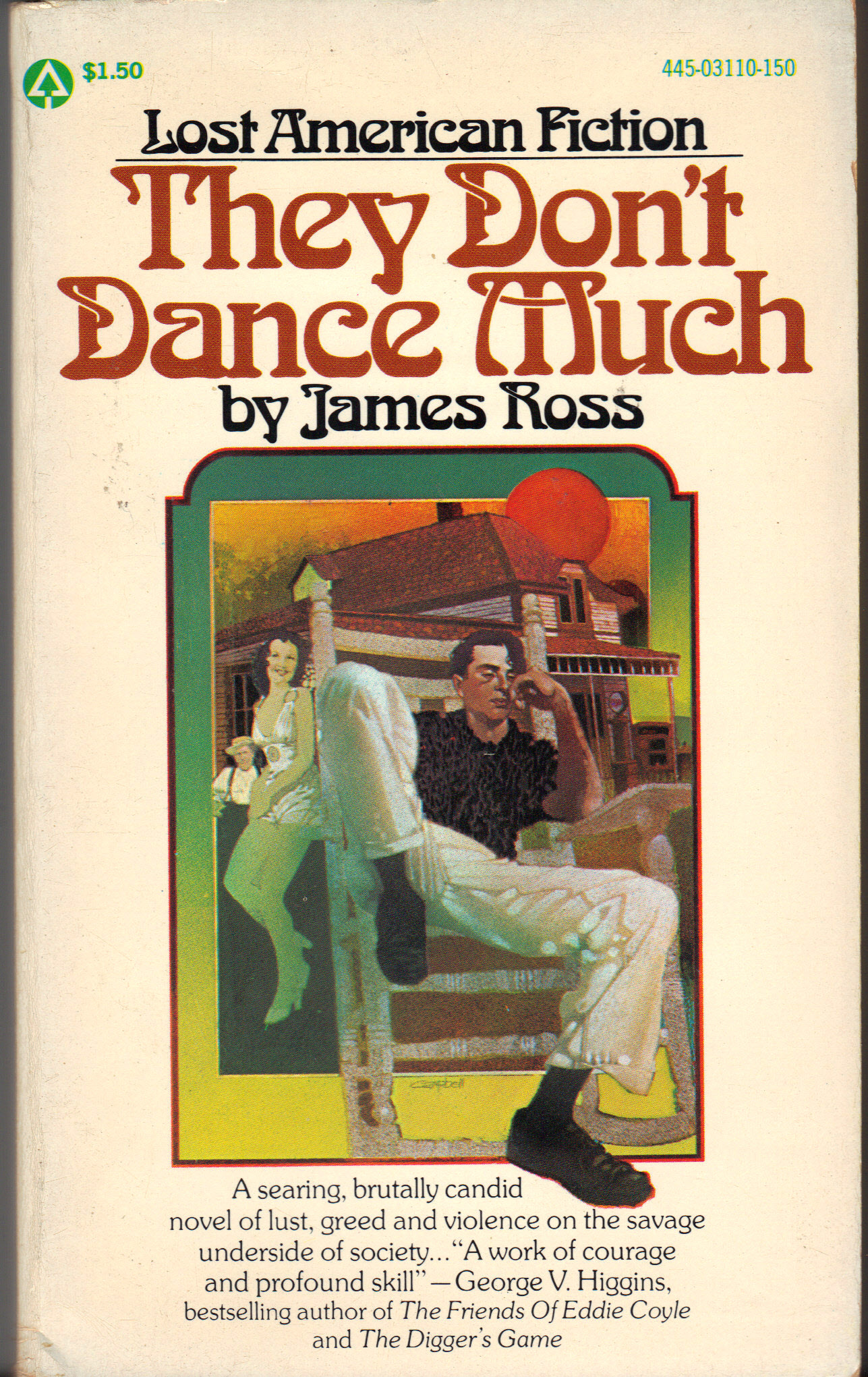 After reading James Ross' They Don't Dance Much, I came to know of a new term: Country Noir, described as: It's more than just murder and mayhem in a rural place (although that's always a big component); it's also a state of mind, a way for an author to explore some of the deepest, thorniest parts of the American psyche (while keeping the reader fixated on the pages with a healthy dose of murder and mayhem, of course).
The American psyche may be beyond me but the story is a well-crafted one. Narrated by Jack McDonald who has fallen on such bad times that he cannot even pay for his mother's funeral, the novel depicts the corruption that can seep in one's soul. Jack takes up a job at a roadside pump and eatery run by Smut Milligan, the local tough, a few years elder to him and whose girlfriend has married a rich man of the town. At first the two hit it off well but as Smut begins to dream of sprucing up his place and takes a loan from the bank, the cops and the other big-wigs turn the screws. It reaches a point where murder seems the way to escape the pressures. But killing someone is perhaps only the first step towards debasement. And both Jack and Smut find themselves on the slippery slope of moral degradation and their downfall spares no one – not even the innocents…
This is a powerful book and I am sorry that it didn't do well when it was first published because dejected by its failure, the author wrote no other novel. There have been talks though of there being another novel which survives in manuscript form. If there is one, I'd love to see it published.
*
First Line: In one of the sloping entryways to the north side of the arena at Madison Square Garden stood a young man in a dinner jacket, a black felt hat pulled down over his eyes.
Publication Details: NY: Dodd, Mead and Company, 1940
First Published: 1940
Pages: 250
Series: Inspector Luke Bradley #2
Source: Open Library
Other Opinions: My Reader's Block
Other books read of the same author: Shadow of Madness
*
First Line: I remember the evening I was sitting in front of Rich Anderson's filling station and Charles Fisher drove up and stopped at the high test-tank.
Publication Details: Carbondale and Edwardsville: Southern Illinois UP, 1968
First Published: 1940
Pages: 302
Source: Open Library
Other Opinions: Criminalelemant; The Dark Time; Dr. Rinaldi's Horror Cabinet; His Futile Preoccupations; Mysteryfile; The Rap Sheet
*
Have you read these books? How did you find them?