For this Tuesday's topic, Shanah @ Bionic Book Worm has asked us to name Top 5 Cute Romances. Well since I am not into YA, it is difficult for me to come up with bubblegum romance, but here are five books which are propelled by romance.
Wuthering Heights by Emily Bronte (1847)
I know, I know, Heathcliff and Catherine might very well be the most unpleasant, selfish people ever. And perhaps in real life I would dislike them immensely. But there is something about their love that moves me immensely. I must add, however, that I am similarly moved by Hindley's love for his wife.
A Tale of Two Cities by Charles Dickens (1859)
Can unrequited love be called a romance? I don't know. All I know I shed buckets of tears as Sydney Carton sacrificed himself for Lucie.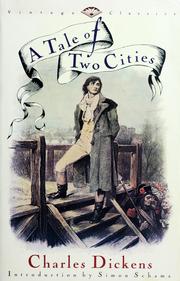 The End of the Affair by Graham Greene (1951)
It should have been sordid: an aspiring writer's affair with the wife of a civil servant but Greene makes it a poignant study of an extra-marital relationship with associated emotions of pain, guilt, anguish, and jealousy.
The Night in Lisbon by Erich Maria Remarque (1962)
He is a Jew. She is a Christian. And this is Hitler's Germany. Will their love survive the Nazi rhetoric, the gestapo, the concentration camps, and being refugees always on the run?
The Jewel in the Crown by Paul Scott (1966)
English Daphne Manners falls in love with Indian Hari Kumar in the twilight years of the Raj but can love overcome differnces maintained by centuries of discrimination and oppression. Throw DSP Ronald Merrick in the mix and we have a 'dangerous geometrical situation'.
*
Have you read these novels? How did you find them? Are there novels of romance that you'd like to recommend?