Top Ten Tuesdays is a weekly meme hosted (now) by Jana @ thatartsyreadergirl.
I used to take part in it occasionally and thought it would be fun to start once again.
This week's topic asks us to write about 10 books that one bought/borrowed because (the reason/reasons of one's own choosing)
*
Here then are ten books that I read because they had been recommended strongly either on a blog or by an acquaintance. Clicking on the title of the book would take you to its review.
THE POWER OF THE DOG by THOMAS SAVAGE
DEATH OF MY AUNT by C.H.B. KITCHIN
THE FOURTH DOOR by PAUL HALTER
ROPE'S END, ROGUE'S END by E.C.R LORAC
THE SHADOW OF THE WIND by CARLOS RUIZ ZAFON
ALMOND EYES LOTUS FEET by SHALINI DEVI HOLKAR & SHARADA DWIVEDI
THE DEVOTION OF SUSPECT X by KEIGO HIGASHINO
CASE FOR THREE DETECTIVES by LEO BRUCE
EPITAPH FOR A SPY by ERIC AMBLER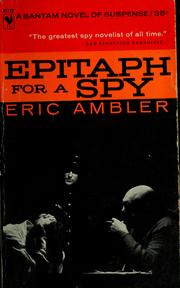 *
Are you taking part in this week's Top Ten too? Leave your link, I'd love to visit.