Of late, writer and lawyer, Michael Gilbert has been a lot over the blogosphere. Yvette @insomanywords did a
series of posts
on him and then Margot Kinberg @ Confessions of a Mustery Novelist turned
the spotlight
on his first novel,
Close Quarters
. Unable to resist any longer, I borrowed
Close Quarters
from the Open Library and found it so engrossing that I finished it in a day.
Published in 1947 but set a decade earlier there is (as other reviewers have commented upon) a Golden-Age feel to the novel which takes place in the closed community of Melchester Cathedral with its Bishop, Dean, Canons (Principals and Minors),  Precentor, Vicars (Chorals), Vergers (Principals and Others, Head Master, Choir Master, Solicitor, Gatekeeper-Sergeants. With little idea of organized religion and even lesser of the hierarchical clerical order, this made my head reel. It did not help matters that some of the names also seemed alike: Halliday and Hinkey, Prynne and Parvin,  and I was glad to note that the Dean's nephew, Seargent Pollock from the Scotland Yard, who was conducting an unofficial investigation into certain unsavoury occurrences at the Close, was '
scribbling desperately in his notebook
' as his uncle rolled out these personages. And no, the list of characters given at the beginning didn't really help me as I was reading it on my lap-to and couldn't go back and forth.  In fact, this is a book that would be better read as a printed copy since there are maps and even a cross-wood puzzle that I'd have loved to solve had it been on a page in front of me. Sigh…
Anyway, to get back to the story, the Dean  is a worried man and in a masterly first chapter – as he tosses and turns on his bed while a storm rages outside – we are told why: there is a smear campaign on against the Principal verger, Appledown which has taken the form of anonymous letters and messages which appear all over the place: on flags, walls etc; there is the accidental death of a Canon a year back; there is the widow Mrs. Judd who just wouldn't move out of the premises; there is Vicar Malthus who seems to be always disappearing; there are the small, niggling things which has made the Dean realise that there is 'something rotten in the Close'. The atmospheric first chapter sets the tone of the book which can turn downright eerie and scary at times (And since I was reading it in the dark of the night, I KNOW).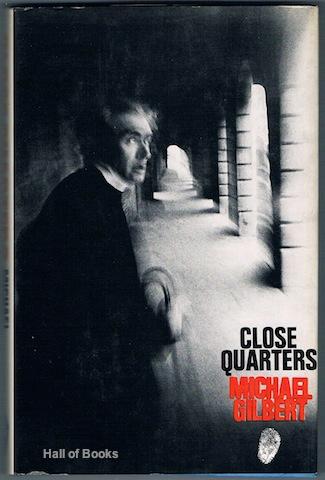 Unwilling to involve the police, the Dean calls over his nephew who can conduct an unofficial investigation. However, soon after the arrival of Pollock, a murder occurs and the police does get involved in the form of Inspector Hazelrigg (who would go on to appear in six other books by Gilbert). Incidentally, I guessed the identity of the murderer through something read either in an Agatha Christe or Sherlock Holmes where it was said that it is the unexplained things, however insignificant they might appear to be that give you the clue to the whole affair.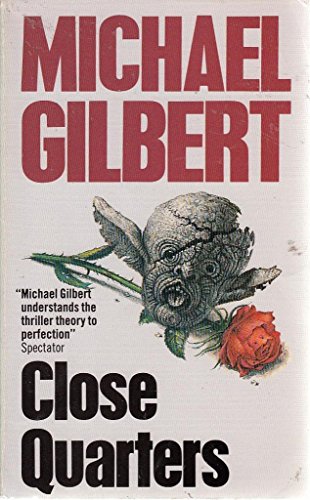 The closed community – where Masters prepare lessons in Latin and students learn Greek but where Edgar Wallace is also available as bed-time reading – adds to the tension though there is humour to be found too (as a character puts it) in "lacerating each other's characters in the most Christian way imaginable."


All in all, this was a book that I enjoyed. Besides Margot's, other reviews of the book can be found here:
Noah's Archives
I already have Gilbert's Smallbone Deceased, Death has Deep Roots, and Killing of Katie Steelstock on my wishlist; would you recommend any other?
*
First Line: The Dean as he lay awake in bed that memorable Sunday night, pondered the astonishing vagaries of the weather.
Series: Inspector Hazelrigg #1
*
Submitted for Fridays Forgotten Books @ Sweet Freedom. Please head over there for the other entries.